iJust D16 850mAh VV Battery with LED Screen
iJust D16 Battery has an adjustable voltage from 3.3V to 5V and the maximum output 10 watts. The excellent thing is that the tail LED digital screen can show you current voltage, total puffs and vaping time. With iJust D16 Battery, your vaping style will become more technological and fashion.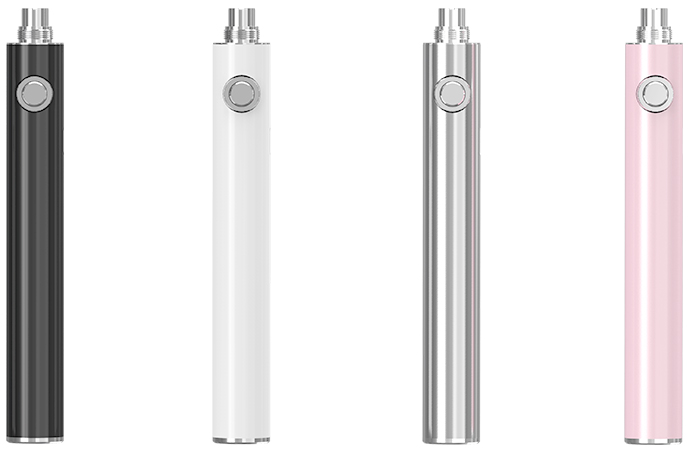 Parameters
Capacity: 850mAh
Length x Diameter: 99x 16mm
Working wattage: 10W max
Thread Type: eGo/510 thread
Features
1. Tail LED digital screen
2. VV mode: 3.3V to 5V
3. 10W strong output wattage
4. Pass-through function
5. Notable appearance
Turn on/off the battery (5-Click protection): The battery wil be turned on/off by pressing the button 5 times in 2 seconds.
VV mode (3.3V-5V): In this mode, voltage output can be adjusted by rotating the regulation ring clockwise or counterclockwise. The tail LED digital screen will show the current voltage during adjusting.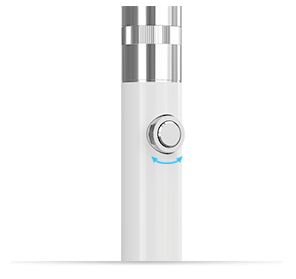 10W strong output wattage: So strong, that the output wattage can be up to 10W. Especially for the e-cig enthusiasts and fans, it must be your try!
How to charge: iJust D16 battery can be charged through USB port, and you can take puffs while charging which is more convenient. During charging,the "%"symbol on the bottom of battery will keep flashing and stop flashing when fully charged.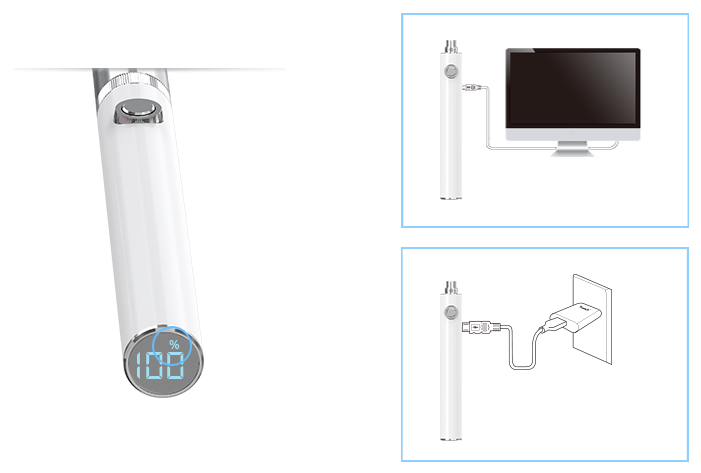 tags: eleaf, ijust, d16, ego
Warranty
For information regarding our terms and conditions for warranty please click here. There you will find warranty information for all of our products.
Írd meg a saját véleményed
SAME DAY DISPACH



All orders which are completed until 4 p.m. are dispatched on the same day!

WORLDWIDE NEXT DAY DELIVERY

Super fast, next day delivery by DHL available! Get your goods as quick as possible!
4+1 20% OFF

4+1 offer for all batteries, wire, silica wicks and coils. Put 5pcs in the shopping cart and get 20% discount!
LIQUID DISCOUNT 50% OFF

By buying any product from discount area you get 50% discount on 3 e-liquids in that shoping cart.
FREE SHIPPING OVER 100€

Free international shipping for all orders above 100€!

Recently viewed